Once upon a time, a hungry girl travels to Paris with a bucket list of food. Her grand plan was to eat at Paris's best French bistros and patisseries. Never in a million years would she consider eating in MacDonald's. In France, of all places. But never in a million years did she expect to like it. Before you burst out laughing at how ridiculous I am, you have to see what the burgers in MacDonald's France looked like:
Our visit to MacDonald was unintentional. We were in Versailles and decided to sign up for a private tour that was only due to start in 1 hours 15 minutes. Ample time to kill and hungry from a 13km jog in the morning, there were two eateries conveniently next to us. A casual take-away sandwich joint that was so unmemorable or a sit-in eatery with free wifi and toilet: MacDonald's. Our need to connect with the outside world took over. Maccas, here we come!
Ordering at MacDonald's was super easy. They have these machines, that had the English language, to order from. With a few clicks, our order was printed out. Although the machines did not accept cash, we simply needed to bring the printed order receipt to the counter where payment in cash was to be made. Simple. I also liked how Evian water or Bardoit Sparkling water did not come with additional charges.
The burgers we ordered did not look like the typical Big Mac because they were from the Le Grand Premium range.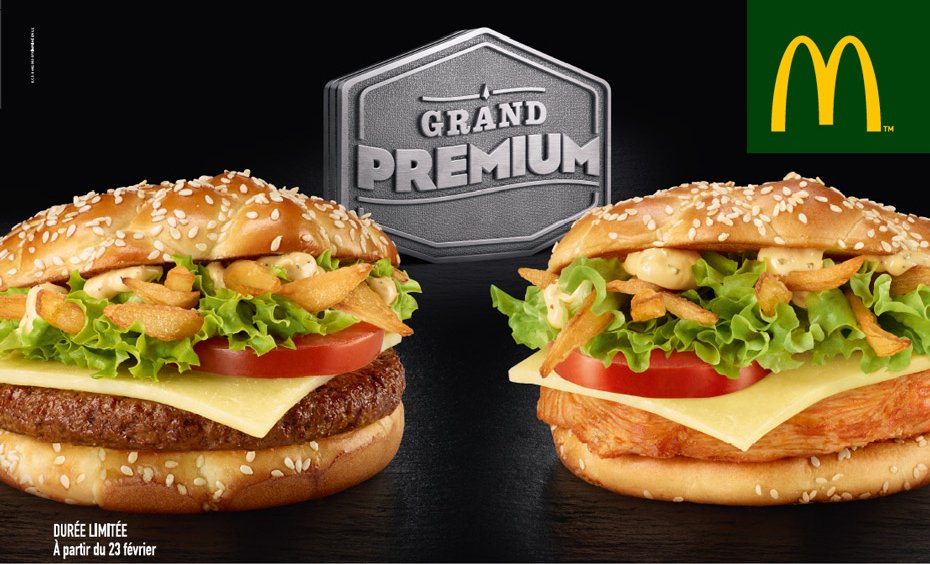 Each set did not come cheap. A burger + side dish (petite salad/ fries/ potato chips) + drink for 11 euros. Not your typical fast food joint prices here. I chose the beef burger with a side of potato crisps and Evian water.
Guess what? I LOVED THE BURGER! The pretty scalloped buns were tender and fluffy. The beef patty was meaty and smoky. But underneath the bun was the game changer: caramelized onions!! Sublime. Plus the veggies tasted fresh like the petite salad. This definitely trumped Meatliquor's burgers, the last burger I had.
My girl friend ordered something different: a Le Grilled Cheese & Bacon Burger for the same price. The difference being the burgers were the two slices of toasts instead of the fluffy buns. Details are in the link provided above. While I am always up for trying something new, my burger was way too delicious to share and happily, I skipped this and stuck to mine. No regrets.
Who knew MacDonald's outside Singapore could be so different and special. Now I understand foodies who roam the world in search of treats offered at MacDonald's.